Page Setup command (File menu)
Select this command to show the Page Setup dialog box.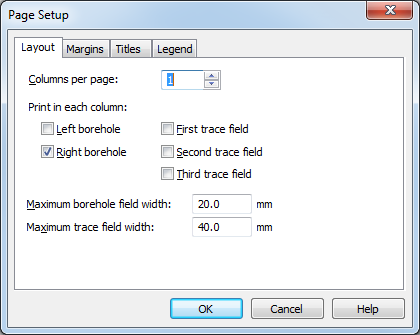 Use this dialog box to select the elements of the display to be printed, when printing boreholes and traces. You can also specify page margins and the contents of the print title block.
Use the Print Setup dialog box, available by selecting Print Setup under the File menu, to change things such as the paper size and orientation.