Print command (File menu and Toolbar) 
Use this command to print boreholes and/or traces. This command displays the Print dialog box, where you may specify the range of pages to be printed, the number of copies, the destination printer, and other printer setup options.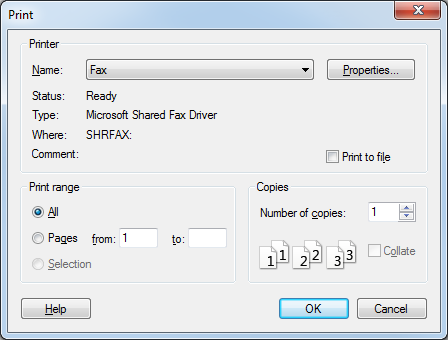 Before selecting this command you need to have loaded the boreholes and traces that you want to print and set the display scale and appearance to be the same as for the print out. See How to print boreholes and traces for more information.
Use the Print Setup dialog box to specify the paper size and orientation for your printouts. Use the Page Setup dialog box to specify the elements of the display that should be printed when printing boreholes and traces.
Use the Print Sample Labels command to print a simple list of sample labels for the current borehole.
The shortcut key for this command is Ctrl-P.