Print Setup command (File menu)
Use this command to show the Print Setup dialog box.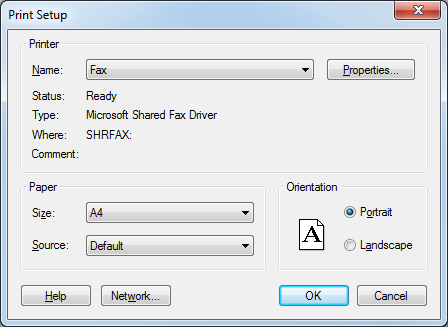 Using this dialog box you can specify the printer and its connection, the paper size and paper orientation. These settings apply both to printing boreholes and traces, and for printing sample labels.
Use the Page Setup dialog box, available by selecting Page Setup under the File menu, to change what is printed on the page when printing boreholes and traces.