Colour dialog box
Use this dialog box to choose a colour.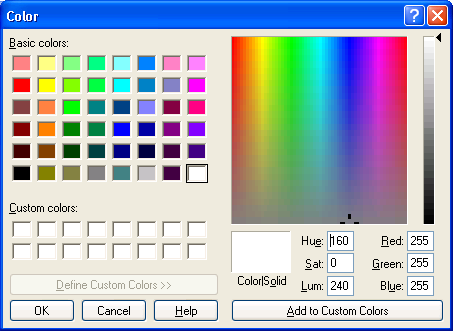 Basic colours

: You can choose one of the 48 predefined colours from this set.

Custom colours

: Sixteen slots are available for user defined colours. By default all custom colours are set to white.

Define custom colours

: Click to extend the dialog box and show the colour picker for defining the custom colours. Custom colour definitions are remembered between MEGS_Log sessions.

Add to Custom Colors

: Click to add the current custom colour definition to the list of custom colours. The custom colour slots will be filled in a progressive fashion.