The toolbar
The toolbar is displayed across the top of the application window, below the menu bar. It provides quick mouse access to many tools used in MEGS_Log.
For more information on each command click on its toolbar icon or associated label in the image below.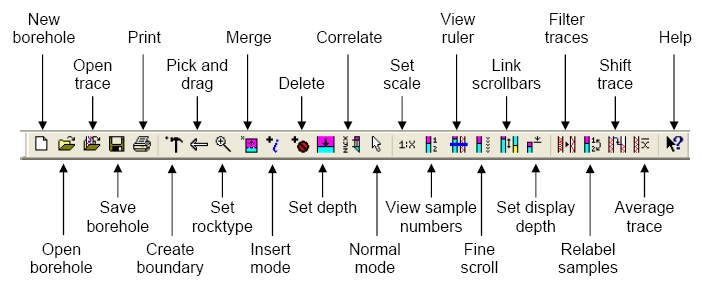 To hide or display the toolbar, under the View menu select Toolbar.