Error list dialog box
MEGS_Log displays this dialog when errors have occurred while executing a command.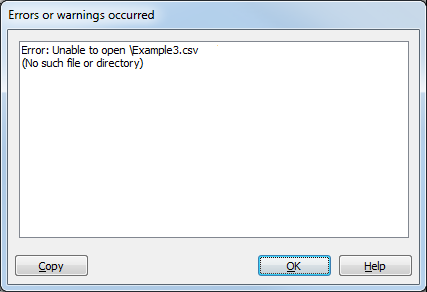 Review the listed errors to try and understand the cause of the problem.
Clicking the Help button will show additional help specific to the error currently selected in the list.
Clicking the Copy button will copy the text of the selected error messages to the clipboard.
Once you have reviewed the errors click the Ok button to dismiss the dialog and return to the MEGS_Log window.