Field Definition dialog box
The Field Definition dialog box is shown when you add a new field to a schema or edit an existing field in a schema from within the Schema Editor dialog box.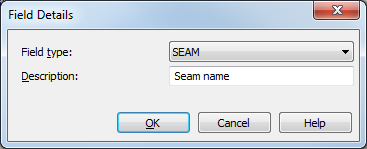 Field type

: Select the type of the field from the drop down list. For more information on field types in schemas see About Schemas.

Description

: Enter a description of the field. This description is used in the Unit Properies dialog box.